5 Trends CFOs Need to Watch in 2022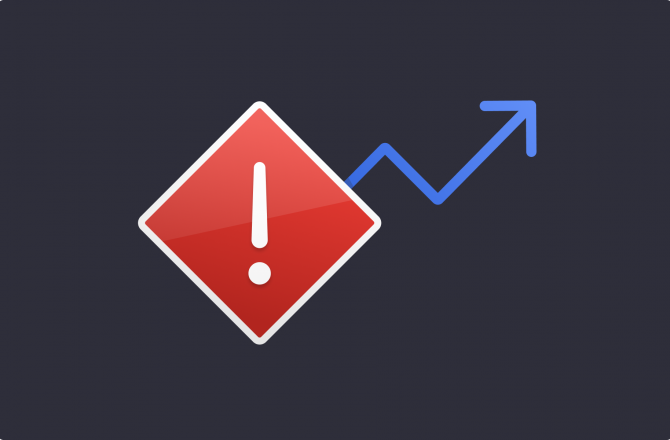 The CFO role has evolved dramatically over the past 5-10 years.
Traditionally, CFOs were primarily responsible for overseeing the business's financial health.
Today, CFOs take on a more strategic role and make critical decisions on the future of the business, in addition to ensuring the business's financial health.
Modern CFOs have their hands in nearly every aspect of the business, from revenue operations to hiring plans, resourcing, and everything in between.
Sprinkle on the economic uncertainty we've faced this year, and it's easy to see why CFOs are under more pressure than ever.
With all of these new challenges, what can CFOs do to adapt and thrive going into 2023 and beyond?
We've uncovered five key trends finance leaders need to prepare for to stay ahead of the curve.
1. 35% of CFOs Think a Recessions is a Serious Risk to Their Companies
You've read the headlines. Fears of an economic downturn have impacted nearly every industry, and CFOs are feeling the pain.
Over one-third of CFOs consider a recession a significant risk to their companies, and 71% think a recession is likely to occur within the next 12 months.
Whether you have plans to fundraise, hire, expand to new markets, or make any other significant changes over the next 12-18 months, you may completely alter your plans depending on the global market.
What you can do:
2. 47% of CFOs Are Prioritizing Scenario Analysis
When the pandemic struck, CFOs were forced to update their financial models more frequently than ever before. New information was coming out weekly, and nobody knew what the future held.
One good thing that came from that situation is it forced CFOs to think and act more dynamically. As a result, nearly 50% of CFOs have started prioritizing scenario analysis.
Successful CFOs need to build multiple scenarios, analyze their assumptions in real-time, and adjust as needed. Performing scenario analysis on a regular basis needs to be part of every CFOs routine.
What you can do:
3. 53% of CFOs Want to Use More Automation
CFOs love spreadsheets, and with good reason. They give you flexibility, and you've been accustomed to working with them for years.
However, spreadsheets come up short in key areas vital for modern CFOs, like automation, connecting multiple data sources, and reporting.
As a result, more CFOs are embracing software that allows them to automate time-consuming tasks like data entry and building reports so they can focus on strategy and analysis.
That's why 53% of CFOs say they plan to use more automation in their workflow in 2022 and beyond.
If you're concerned about what you'll lose by switching from Excel, don't be.
There are purpose-built tools for nearly every FP&A task you currently do in Excel. Building financial models, budgeting, forecasting, hiring plans, etc.
These tools have integrations that simplify automation without relying on data connectors or enterprise BI tools to keep your data up to date or generate reports.
What you can do:
4. 53% of CFOs Are Focused on Improving Margins
Growth efficiency has become a popular topic of conversation for startups in 2022. More startups (particularly VC-backed companies) are shedding the "growth at all costs" mindset and embracing sustainable and efficient growth.
CFOs are at the forefront of this, which explains why 53% are prioritizing activities that will improve margins and spur growth.
These activities include reevaluating pricing, reducing costs, and using automation instead of hiring for certain positions.
What you can do:
5. 82% of CFOs Plan to Spend More Time on Advanced Analytics
CFOs have been clear—they want to spend more time on strategy and analysis.
The shift toward strategic finance has led many CFOs to realize their time is better spent on activities that drive growth and help leadership make data-informed decisions.
As a result, CFOs demand more from the tools they use. They no longer just want software to store their financial data and create reports.
They want tools that give them the capability to build advanced financial models and provide predictive insights into their business.
What you can do:
Meet Your New Financial Command Center
One of the best things you can do to navigate these five trends is set yourself up with the right toolkit.
Finmark is financial planning software that automates the most time-consuming parts of FP&A so you can focus on strategy and analysis.
Ready to elevate your FP&A process? Discover how Finmark helps CFOs get more done.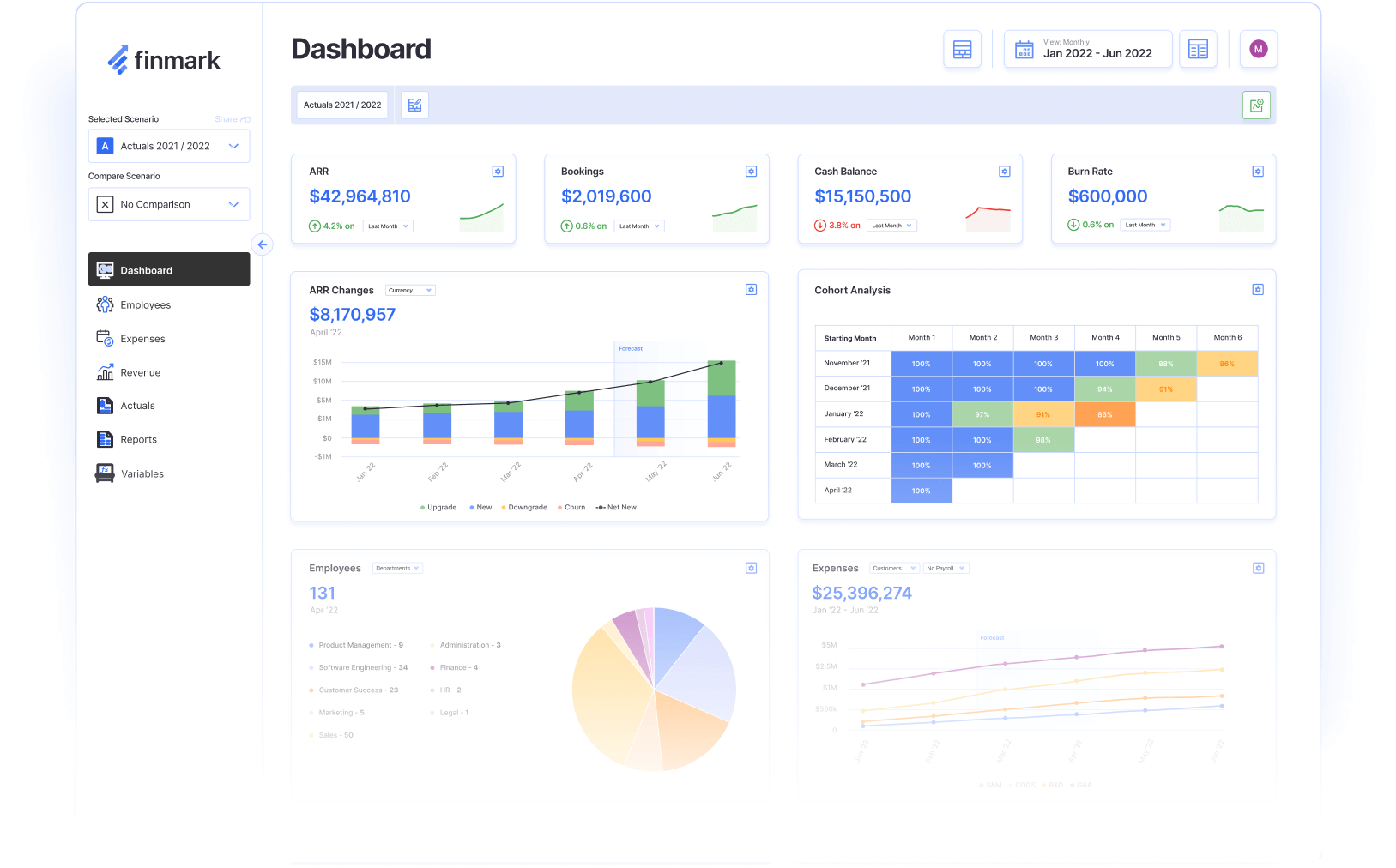 Sources: