Building the Foundation: What's Needed for Today's Early-Stage Startups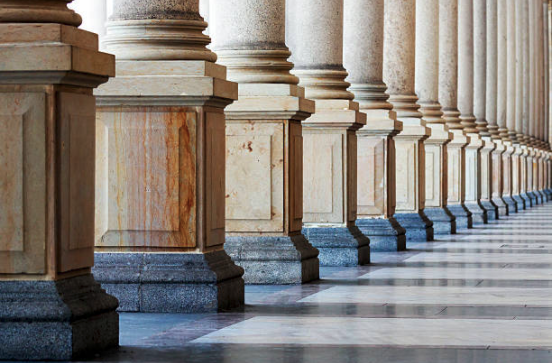 Startups are a unique breed. They're the culmination of planning, preparation, hard work, and dedication to getting an idea off the ground. All that hustle is worth it, as it gives you the opportunity to build your company on a foundation that is designed to last. 
A failed startup is a founder's worst nightmare. Luckily, it's in your power to do everything you can to ensure your startup's success from an early stage. You just need the right tools and strategies to make it happen.
Here's everything you need to know to help you build a solid foundation for your early-stage startup. 
Foundational Elements for Startups
A startup goes through many stages, which are ill-defined and vary depending on the unique circumstances of that startup. However, the early stage of a startup has a similar definition across the board. 
In its early stages, a startup will generally be in the process of managing their resources through fundraising and financial planning. They'll also be planning strategic growth by creating hiring plans and outlining key metrics. Overall, an early-stage startup has to manage several crucial foundational elements to support its future success, including fundraising, runway, hiring, and measurement. Here's a breakdown of those crucial foundational elements. 
Fundraising
Fundraising is a bit of a mixed bag. It can be challenging to determine whether your business needs to fundraise, how much you should raise, and then keeping track of your fundraising progress. Not to mention, effective fundraising means convincing investors that your business is worth the funds you're asking for, which means you'll need data to back up your big ask. Securing appropriate funding is the cornerstone of any effective startup foundation. 
Financial Runway
Once you have secured funding for your startup, you'll need to have an effective means of managing the funds you receive. As a start, you'll need to determine your startup's financial runway or the length of time, typically months, that your business can survive without earning any income or operate at a loss.
The better your startup's financial health, the longer you'll have to rectify any problems. It's essential to have accurate numbers for this metric, as inaccurate numbers can cause your business to run out of money earlier than you had anticipated. 
Hiring Plans
If you've got a solid handle on your business's finances, then you'll be able to dedicate funds and resources to its growth. Often, the most important first move towards growth for a business is hiring staff to support essential operations such as marketing, sales, and customer support. 
Hiring new people to join your team is often the biggest line item in a startup's budget, so it's vital to ensure that you're in a stable financial position and can cover the cost before hiring. 
Measurement
When it comes to business, ignorance is not bliss. There are numerous key metrics to keep track of a startup's operations. These are the statistics and trends that you'll have to analyze the determine the status of your business and create KPIs. 
In short, founders need to track key metrics to understand their business's strength (or weakness) because what you don't know can hurt your business. Not to mention, you'll need these metrics to gain better standing with your investors. They want to have concrete data regarding the status of their investment. 
Finmark Helps Startups Build a Sustainable Financial Foundation
The good news for any startup founder is that a financial model doesn't mean a complicated Excel spreadsheet. 
Finmark can help you create and manage the foundation for your startup. Our software is designed for startup founders that are focused on building a sustainable financial foundation primed for longevity. 
With Finmark, you can handle all the tasks it takes to build an accurate financial model for your business. 
Help Founders Track Key Metrics:

What metrics indicate your business's success? Will you track products sold? Perhaps, you'll track new customer acquisitions. Whatever you choose to track, a quick look at Finmark can keep you up-to-date on these metrics and whether you're on track. 
Get Accurate Startup Runway Projections:

Knowing where your startup stands financially is critical information when you're setting your budget and evaluating your progress. Finmark tells you exactly how many months you've got left with up-to-date estimates.  
Create Hiring Plans:

Finmark helps you create a solid strategy to add team members to maximize efficiency. Whether you decide to hire a sales manager, a marketing manager, and everyone in between, Finmark provides you with the insights you need to do so without jeopardizing your startup's financial standing. 

Evaluate Fundraising Needs and Progress:

As one of the most important aspects of your startup's success, fundraising should be tracked and evaluated to ensure that you're meeting your goals. Finmark does it all in one place. 
Building a business is a difficult task, and it requires attention-to-detail and analysis that can become overwhelming for a founder. That said, your financial model doesn't have to live in Excel, and there are tools out there that can support you by tracking and managing the essentials of your business operations. Take your startup's finances to the next level with Finmark. Get in touch today!