Finmark Raises $5 Million in Oversubscribed Seed Round to Simplify Financial Planning for Startups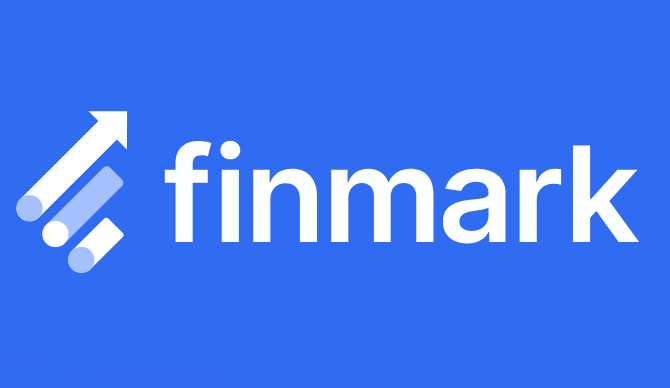 Newly-Launched Company Allows Founders to Create Customized Financial Models in Minutes
RALEIGH, NC, OCTOBER 28, 2020 — Finmark, financial modeling software provider for startups, today announced it has raised $5 million in seed funding. This oversubscribed coalition of investors and entrepreneurs who are invested in Finmark's vision to simplify financial planning is made up of 14 major investment firms with over $4.3 billion in funds, including lead investor IDEA Fund Partners, Bessemer Venture Partners and Draper Associates, alongside more than 30 prominent angel investors, many of whom are entrepreneurs themselves.
"As a now three-time startup founder, I've seen firsthand how complex and time-consuming financial modeling and planning can be," said Rami Essaid, CEO and cofounder, Finmark. "After experiencing several problems at my last company due to a poor financial model, I knew there must be an easier way. Thus the idea of Finmark was born. Our investors understand this pain and have bought into Finmark not only as an investment, but as a tool for themselves and their portfolios to use."
While financing is the top priority for founders of early-stage startups, many don't have the time or resources to dedicate to building and tracking a high-quality, accurate financial model. Finmark provides a simple, easy-to-use platform that takes complex financial concepts and calculations and distills them down so startups can easily update, inspect, and share their financial metrics. Instead of relying on a canned, one-size-fits-all financial model template, Finmark's software creates custom-tailored models for each business that allows businesses to track and measure runway, hiring, fundraising and more.
"Spreadsheet or templated financial modeling isn't going to be enough anymore for startups," said Lister Delgado, Managing Partner, IDEA Fund Partners. "The level of sophistication, accuracy and transparency that software like Finmark creates is going to be the new norm. Startups are going to have to start using it or risk being left behind by investors."
As a six-month-old company fresh off Y Combinator's Summer 2020 cohort, Finmark has received incredible interest, both from investors and beta users alike. This oversubscribed seed round is backed by some of the world's leading investment funds, including IDEA Fund Partners, Bessemer Venture Partners, Promus Ventures, Draper Associates, Green Visor Capital, Altair Ventures, and more, many of whom will be continuing to fund Finmark through Series A and beyond. More than 30 angel investors also participated in the financing. Almost all of the investment funds and angels are planning to use Finmark's software for their own business' and clients' financial planning needs.
"Accurate financial modeling is critical for startup survival and success," said Mary D'Onofrio, Vice President, Bessemer Venture Partners. "Finmark gives founders peace of mind that their financials are accurate and keeps investors informed with reporting, providing founders with the confidence to spend their time on what they do best: growing their businesses."
"Startups are the engine on which the modern economy runs, I strongly believe that Finmark is building foundational tools for great technology companies to power their business. We see a world where every startup will use Finmark on day one," said Tim Draper, Founder, Draper Associates.
Finmark is changing how startup founders view financial modeling by providing them with an intuitive dashboard and custom reporting to easily create, update, and share important financial metrics, along with real-time visibility into runway, forecasting, burn rate, fundraising and hiring needs. The customized software eliminates the need for outsourced financial resources or inaccurate templates, and integrates with the leading accounting, payroll and payment software, including QuickBooks, Xero, Stripe, Zuora, Gusto and ADP, alongside personal bank accounts, so founders can have a direct view into their financials from day one.
To learn why founders can rely on Finmark to help them build the next generation of great startups, visit: https://finmark.com/
ABOUT FINMARK
Finmark is a technology company thatprovides financial planning and modeling software for startups. Finmark's platform takes complex financial concepts and calculations and distills them down into a simple to use interface so companies can easily update, inspect, and share their financial metrics. Companies, from pre-revenue to pre-IPO, rely on Finmark to align teams, drive collaboration, reduce costs and resources, and build the next generation of great startups. Ensure your financials hit the mark at finmark.com.