My Thoughts From This Year's Y Combinator Demo Day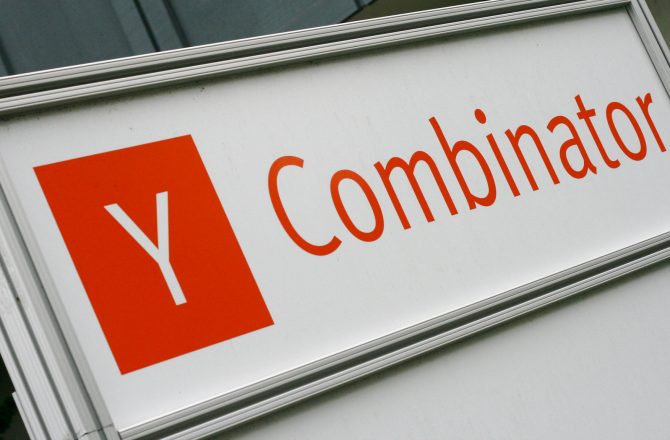 This week, Y Combinator hosted its Summer 2020 Demo Day — the first fully virtual two-day event full of two-minute overviews from founders of this year's cohort, including yours truly.
I'm no stranger to Demo Day, but this year felt just a little bit different as I prepped to present Finmark to the roughly thousand attendees via zoom. While there were no bells and whistles like in previous years, the presentation still went off without a hitch. (Want to see it firsthand? Check out this clip, featuring a backstage sneak peak of how I typically amp myself up.)
Some of Our Favorite Demo Day Startups
For some startups, Demo Day is their big break. After my presentation, I got to thinking about some of the other companies that are on the verge of greatness, featured within this year's Summer Demo Day.
From a company using spreadsheets to create apps to a startup putting an end to emails landing in spam, here's my take on some of the leading companies in this year's Y Combinator cohort.
Atmos takes the entire homebuilding process and makes it digital, bringing people, processes, technology and tools together, so homebuyers have everything they need in one place. Talk about disrupting an old-school industry. (Day One)
Mailwarm prevents marketing emails from landing in spam. I'm working alongside my marketing team to create emails to reach new prospects and beta users, and all our hard work would go down the drain if I knew that the email my team spent time perfecting just landed in spam. Good idea, great execution. (Day One)
Stacker turns spreadsheets into internal apps and customer portals. The company, founded in 2017, is on a mission to change how software is made. As the founder of a company encouraging folks to ditch the spreadsheet for financial modeling, now's the time to embrace spreadsheets to create apps instead. (Day Two)
Supabase is the open source Firebase alternative, adding real-time and restful APIs to Postgres without a single line of code. It puts the power back in the hands of the developers, allowing them to focus on building products instead of building repetitive APIs. (Day Two)
What's Next
With the Y Combinator Summer 2020 Demo Day in the rearview, it's now time to get back to work putting the finishing touches on Finmark before we launch to the world this fall. With hundreds of private beta signups and counting, we are working around the clock to get Finmark ready for prime time.
Want to help? Sign up for the private beta and we'll email you with an invite code in the coming weeks. Click here to sign up.
Rami Essaid
Chief Executive Officer