Founder Story: Playing Startup Poker with Justin Adams of Anduin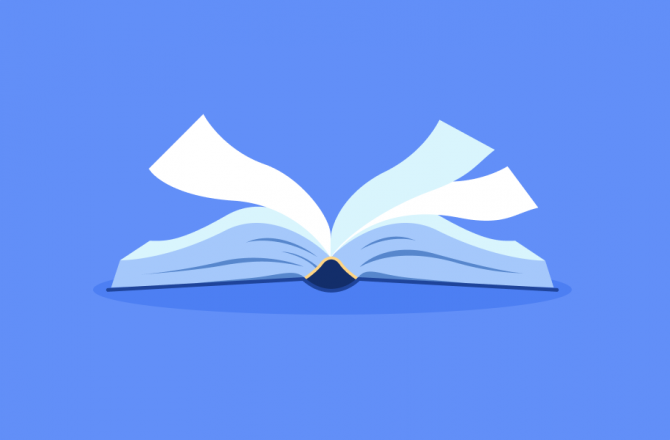 For our Kenny Rogers fans out there, here's a question: What do "The Gambler" and a startup founder have in common?
Answer: "Know when to hold 'em, know when to fold 'em, know when to walk away, and know when to run."
In other words, have a strong foresight to take a gamble on your company when the time is right.
For our next Founder Series interviewee — Justin Adams, founder and CEO of Anduin — having that foresight was the key to launching his second successful business.
Anduin aims to fix the work-to-cash cycle to help accounting firms save time, speed up cashflow, and deliver a superior client experience.
Keep reading to learn some of the gambles Justin took that led him to Anduin, and how his foresight has brought him to success.
Getting Hands-On Experience
Even at the beginning stages of his career, Justin was no stranger to the startup community.
He always knew he wanted to run his own business one day, but he just needed the experience and expertise under his belt to get started. Following a brief stint in the US government, Justin headed back to school to get his MBA at the University of Chicago.
From there, he was ready to get his hands into business strategy. He started his journey at a boutique management consulting firm, specializing in business operations and strategy.
I was intentionally looking for a smaller firm rather than the big strategy firms, because I always knew I wanted to run my own company one day. I was just trying to get all the skills and tool sets I needed to do so.
While his intentions were good, the small boutique firm was quickly bought by consulting giant PwC, however, it was a blessing in disguise.
I decided to take advantage of that opportunity and moved into a role helping to run and operate the firm to meet my goal of getting operational, hands-on experience.
And hands-on experience he received.
Over the next several years, Justin worked on several strategic initiatives. It was during these projects that he witnessed the true power of back office automation, especially as an early power user of now-unicorn UiPath.
Seeing the power of artificial intelligence (AI) and automation set off a lightbulb in Justin's head.
He set off to finally put his hands-on experience to good use, with his first venture, Digitize.AI, a company that automated back-office processes for healthcare CFOs.
AI and automation are one of the hottest opportunities for a startup, so it was no surprise that Digitize.AI hit its stride before being picked up by Bain Capital-backed Waystar.
Justin saw Digitize.AI through the transition, but like many founders that have come before him, took some well-deserved time off for some R&R.
The Power of Automation
However, no true entrepreneur can relax forever. It was the same for Justin.
I woke up one day, and was re-energized and ready to go.
But what was next for Justin?
One thing that always stuck with me was the lack of good software that professional services firms like PwC had that were tailored to their needs. The options were to go with legacy software that was old and clunky, or invest tons of money in customized modern software.
And if PwC had to invest millions of dollars in customized software, then imagine the kind of money the smaller firms had to spend to reap the benefits of automation?
Justin was determined to find the solution to fix their problems – queue Anduin.
Justin leveraged several of his previous connections at PwC and other accounting firms for his initial due diligence to determine pain points. He quickly found that the two largest pain points were billing and collections. And Justin knew that technology could solve these.
I'm a big believer in that humans should do what humans are best at, which tend to be things like creativity and communications, and let computers take care of much of the rest. If technology is built the right way, it frees up humans to be the best use of themselves.
Anduin does just that –  unlocking time and money for professional services through automation.
And as founders, we know all too well that time is money, and any additional time in the day we can recover allows us to build and grow our businesses.
Related: Turning Startups Into Butterflies With Joshua Konkle
Finding The All Stars
While Justin knew the pain points, he didn't go at it alone.
As I've said previously, the only way I would do this again is if I can get my first-choice all stars.
For Justin, starting his business meant having people he knew and trusted by his side. It wasn't about filling a role, it was about knowing that he had the right person for the company overall.
We only want to attract, hire and retain the top 10 percent of talent. There is a huge multiplier effect on talent and wanting to work with top talent. So that's something we've focused on from day one.
Talent begets talent. Find the right people for the job on day one and watch your talent pool grow.
Click To Tweet
Not only did Justin set out to find his first stringers, he was intentional about culture and team from the start.
While launching the company during a  pandemic, Justin knew that remote work  was imperative. It prevented him from pigeon-holing himself into a specific location. But he hadn't yet figured out how to instill the core values (trust, courage, and build) into a virtual workforce.
Don't worry, Justin. You're not alone in trying to figure this out. Here's to a future where remote work is the norm for all organizations, and people can cross technological barriers to connect, no matter where they are.
Getting Out Of the Garage
Ask anyone how they picture a company getting off the ground and they'd likely mention some sort of combination of an Ivy League founder and garage.
Justin knew that this was the general consensus, but due to his hypothetical, scientific mind, he took a different approach.
He and his team didn't emerge from the proverbial garage with Anduin ready to sell. He truly utilized market research and feedback to build his company from the ground up.
However, these conversations didn't serve only as market research. For Justin, learning the pain points meant he had the chance to develop rapport with the people who needed this software the most.
It was a chicken or the egg type problem — where it was hard to get customers early on because we didn't have much, and it's hard to get momentum if you don't have customers. So we hacked it. We told our initial customers we were going to build an awesome thing, and we want you to help us build it.
He took a risk with these initial customers, but it's safe to say it has paid off. He was able to receive constant feedback from the first users of Andiun to ensure it was something that the market not only wanted, but could actually use.
You have to have the right representation and have enough chefs in the kitchen so you can triangulate on what's common and what's scalable.
Utilize early customers as beta users of your product in order to get real-time feedback.
Click To Tweet
Embracing the Chaos
One of Justin's biggest pieces of advice for a first-time founder: Embrace the chaos.
Learn how to enjoy the process. There are so many ups and downs, but the more you can embrace the chaos, the better it will be for you and your mental health.
For Justin, he knew that embracing the chaos meant long hours to build Anduin, but he was ready to put in the work.
Work-life balance is a myth for startup founders. It's more about work-life harmony than anything else.
As a startup founder, there's always going to be something that is out of balance. In fact, as Justin pointed out, if you feel balanced as a startup founder, you're probably not pushing yourself yet. So the best thing to do is find harmony where you can.
A piece of advice for founders: Embrace the chaos
Click To Tweet
Playing Startup Poker
Throughout all the ups and downs of building a startup, Justin says a founder can't lose sight of the company's bottom line.
Being hyper-focused and capital-efficient can be extremely beneficial. But, there is very little reward when you don't take risks.
Justin compares being a startup founder to the game of poker. Kenny Rogers sang it right – founders need to stay ahead of the game to find success.
There you have it, founders. If you can play a mean game of Texas Hold Em, then, chances are, you just might make it in the startup world. All-in!
Interested in being the next Founder Story spotlight? Contact us at hello@finmark.com.