Founder Story: How a Passion for the Startup Community Led Rami Essaid to Create Finmark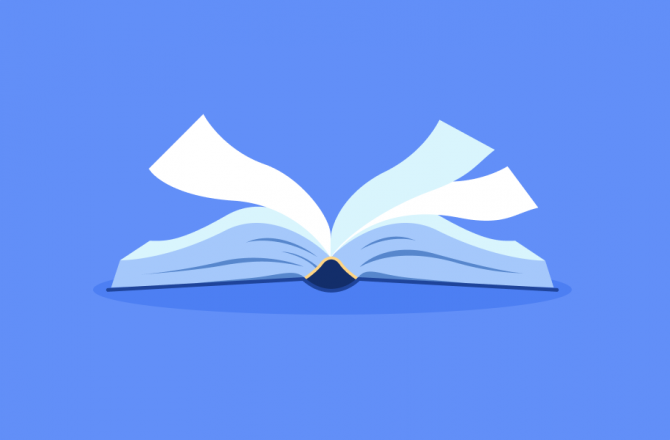 Building a successful startup is hard. So difficult in fact, that 90% of new startups fail and 50% never make it to their fifth year.
Being a founder can be lonely, stressful, physically and mentally draining, and constantly make you question whether or not you're on the right path. But it's all part of the journey.
Despite what you might see on social media there's a lot more to being a founder than doing podcast interviews and having dinner meetings with other successful people. In our new series—Founder Story—we're diving into the journeys founders take to create and grow their startups.
Our first story is from Finmark's very own CEO and co-founder, Rami Essaid.
Rami is one of the few founders crazy enough to survive the long hours, headaches, and late nights that go into building (and successfully exiting) a startup, and decide to do it all over again.
We're going to dive into why he decided to start a new company, a simple tactic to choose the right business idea, how he's using the lessons from his first company to accelerate Finmark's growth, and so much more.
Whether you're a new entrepreneur, or a seasoned founder trying to decide your next step, you won't want to miss this one.
Finding the Right Startup Idea
It was the summer of 2019 and Rami was riding high following the sale of his first startup, Distil Networks. He took some time off for some well-deserved R&R but before long, he got the itch to get back into business.
The only question was what type of business should he start? You can easily spend hours creating mind maps, looking at consumer trends, and analyzing every detail of every idea you have.
But Rami's approach was a little… less complicated.
Over the years, he kept a list of business ideas written down. Simple, but very effective. Plus, it made it easier to narrow down his decision.
As Rami noted, "Three ideas initially stood out to me. Financial modeling, cybersecurity, and a B2C idea that was ultimately shelved as I didn't know enough about selling directly to consumers for it to be successful."
His previous startup, Distil Networks, was in the cybersecurity industry. If he were to pursue another business idea in that niche, he would have the credibility and network necessary to succeed from the start.
Financial modeling on the other hand, was completely out of his comfort zone, which meant he'd pretty much have to start from scratch.
He had two choices.
Go with the industry and idea that was a sure bet.
Venture out into a new industry to solve a new pain point
Bringing the Idea to Life
When considering a new business venture, think about your own experiences to come up with a new way of solving a problem or bring an idea to life.
Click To Tweet
Having an idea is one thing. But unless the pain point you're solving is strong enough that people are willing to pay for a solution, it's hard to turn your idea into a business.
While cybersecurity was the safe choice, financial modeling was a pain point Rami was all too familiar with.
During his days building Distil Networks, Rami used traditional Excel spreadsheets to build his financial model. Without getting into too much detail, a small error in their calculations led to them overestimating how much their runway was.
That misstep eventually resulted in needing to lay off a significant portion of their employees. Luckily, the company was able to bounce back, but that experience was a huge catalyst for Rami's decision to build a better solution than spreadsheets.
Relying on a focus group of one, however, isn't enough to validate a business idea. Particularly when the one-person focus group is yourself. So Rami started to reach out to other people to gauge their interest.
One important thing he did was narrow down who he got feedback from. He used his network to get in touch with other startup founders, since they would be his target audience and customer.
When he started getting feedback from other founders, he noticed a common theme—building financial models in Excel was unnecessarily complicated, but nothing had been done to-date to fix it.
"The fact that 99% of the market is still using Excel, which is not a purpose-built tool, means that something can be optimized," said Rami.
This idea—while starting as a gut feeling—manifested itself when talking to potential customers and investors about the concept. His confidence grew as he spent time researching and digging further.
While not every single conversation Rami had when discussing his idea was a positive one, it gave him clarity on the industry and others' perspectives to truly understand what would become the genesis of Finmark.
Talk to as many people as possible about your idea before setting the gears in motion. While you don't need to give away your entire business plan, having unique perspectives may give you that nudge you need in the right direction.
Click To Tweet
From Concept to Creation
Once he was confident in Finmark as his next venture, the gears started moving quickly.
While his first experiences starting Distil consisted of guesswork and testing, this time around, he knew exactly the right steps to get the ball rolling and accelerate the timeline.
"This meant lining up a team and securing funding so I could hire and start building," said Rami.
First up was the right team. He needed to find the right co-founders to bring this idea to life. While Rami experienced the pain of financial modeling frequently, he knew his own limitations.
Be aware of your own strengths and weaknesses. Life as a sole entrepreneur can get lonely. Co-founders can take ownership of business elements that you may tend to gloss over.
Click To Tweet
"As a CEO, I have frequently worked at a 10,000-foot view. For this to be successful, I knew I needed others to take the time to focus on the nuanced areas of the business that are not necessarily my strong suit, like the technical stack and product development."
Once Rami knew where his weaknesses lay, he set off to find the co-founders that would help him get the job done.
Unsurprisingly, it took only one conversation to bring Jeremy Neuberger and Greg Lissy into the fold, as the three had worked together previously.
Lining up a team—check.
Use your existing networks to identify potential co-founders and team members to help you grow the business. Chances are many of your former coworkers would jump at the opportunity to work together again!
Click To Tweet
Next up was securing seed capital.
Starting the fundraising process early was important to him for two reasons:
He wanted enough runway so his team didn't have to worry about not being employed in the early stages of the company.
Money in the bank meant Finmark could move even quicker to market.
While fundraising took Rami more than a year at Distil, he was able to secure initial funding within a month with Finmark. Fourteen venture capital firms and more than 30 angel investors bought into the vision and mission of the company.
This truly solidified the importance of financial modeling for startups and underscored the need for a tool like Finmark.
With his co-founders on board and initial seed capital secured, Rami was able to set sail on the journey to building his next startup.
After a year into the company, Finmark has over 31 employees, over 100 paying customers, and is on the way to becoming an industry-leading financial planning and modeling software for all startups.
Use Your Passion to Fuel Your Business
The final piece of advice from Rami for other founders?
Use your passion as a litmus test for your idea. The journey to build a successful startup is hard and the only thing that gets you through the tough points are the people around you and your own conviction in what you're doing.
Rami was passionate about startups and helping other founders. He knew Finmark could make an incredible impact with the entire startup and VC ecosystem and was ready to work hard to bring the idea to life.
There you have it, founders. Use your passion as a driving force for your business and you will find success.