Why Startups Should Care About Financial Modeling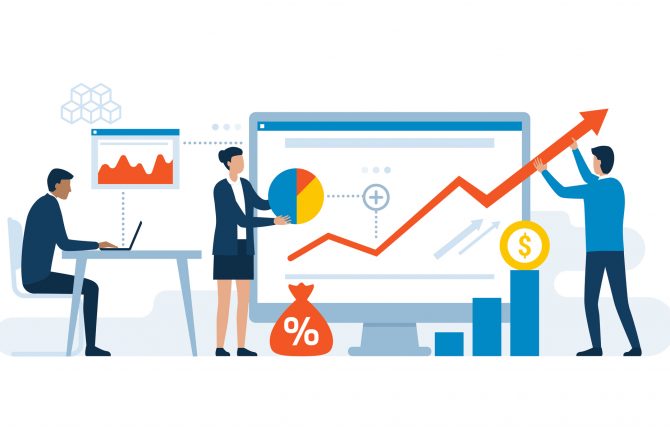 Startups are a completely different breed. Building a company from the ground up while strategically scaling growth is a considerable challenge. But even if a startup creates the perfect product, at the end of the day the financials rule all. That's why accurate financial modeling from day one is critical. 
Understanding money coming in and going out in various scenarios is essential to your business's survival. Startups can stay in the game as long as they have money in the bank, but once you run out of cash — it's game over. Running out of money is one of the top ten reasons startups fail, according to CB Insights.
Creating a financial model that meticulously accounts for and tracks business financials across various scenarios can ensure that you get the most out of your funding. Most importantly, accurate financial modeling helps startups avoid going belly up before they even have a foot in the door.
Here's how to build a solid financial model for your startup. 
What is Financial Modeling?
A financial model is created with all of a business's financial details related to expenditure and revenue. The resulting financial model provides an in-depth overview of a business's financial status, giving founders an idea of burn-rate and fundraising needs. 
These models are then used in the course of normal business operations to help entrepreneurs make informed decisions about strategic planning, budgeting, and fundraising. 
In short, a strong financial model is the backbone of many essential business operations.
Why is Financial Modeling Essential for Startups?
Startups are, in essence, new businesses operating on broad assumptions. There's no historical income, growth, or other metrics or statistics to predict performance financially or otherwise. However, financial models make it possible for startups to strategically plan their movement and operations by starting with the critical elements of funding and established goals. With those two metrics, the foundation of a financial model is laid, and forecasts can be made. 
For early-stage startups, having financial models that account for a variety of scenarios, including underperformance, can be the key to survival and scaled growth. Generally, financial models for startups include more growth factors such as hiring new talent, increasing revenue, marketing spending, and other essential costs related to establishing a business. 
Before Building a Startup's Financial Model
Sticking to financial modeling best practices is key to building a strong foundation. Your model should reflect your company's goals, and you should consider a broad range of details before building your financial model. That way, you can create a format that addresses all pertinent financial aspects of your business. 
Here are the top considerations to make before building your startup's financial model.
Key Considerations: 
What KPIs will your business aspire to achieve?

What is the goal of your financial model?

How will your financial model be used?

Will you be using top-down or bottom-up financial projections? 

What values will you be working with? 

Have you already fundraised and have a set starting capital, or will you need to make assumptions? 

What's the valuation of your company? 

How much can you expect in depreciation? 
Build Your Startup's Financial Model with Finmark
Financial modeling isn't something to just jump into. It takes time and a lot of work to create a bulletproof financial model. Additionally, it takes skills that are generally limited to finance professionals, which makes is especially challenging for founders who don't have financial backgrounds.
That's why startups choose Finmark. Finmark is financial modeling and planning software designed for startups, built by entrepreneurs. 
Finmark enables founders to create reliable financial plans that can be shared with investors and used to guide strategic business decisions. Moreover, Finmark offers guidance that makes it easy to create a financial model without having to deal with complex formulas or tedious spreadsheets.
Finmark is simple and easy to understand. There is no need to toil with spreadsheets; we take all of the guesswork out of building a strong financial model. 
Ready to see Finmark in action and build your financial model? Get started today.