1 December 2020
4:11pm
4 min read
What Software Does A Startup Need?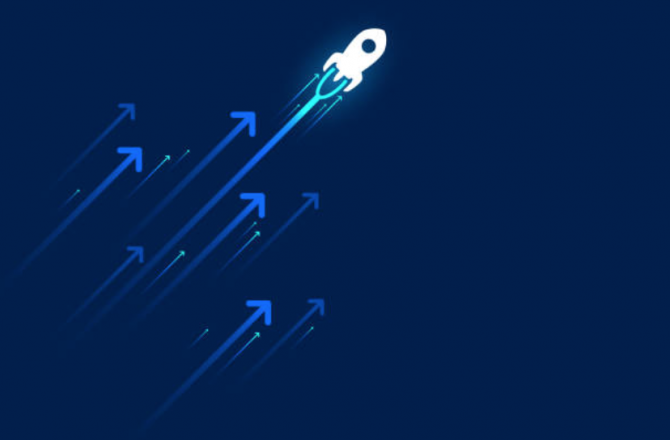 As a company grows, its financials become more complex. What was once solved on the back of a napkin or a spreadsheet will soon become more complex, and startup founders will need additional tools in their arsenal. 
This means software that supports the core aspects of their business operation. However, if you're inexperienced when it comes to software options, you'll need to do your due diligence to select a stack that fits your budget and meets your needs. Here's everything you need to know to build your startup's software stack and get the most out of your investment.
Where to Start When Looking for Software
Before getting into specific types of software, it's important to understand the available tools and how you can use them to choose the best software for your company. Each may have a specific function within the business, but collectively, these tools form a comprehensive set of functions. 
Here's a breakdown of the potential financial tools for a startup. While a founder may only be using one or two to start, each may (or will) become more necessary down the road.  
Accounting

: This software is primarily used to make complex accounting calculations easier. Additionally, financial accounting tools can serve as a storage space for records and managing data.

Tax Preparation

: Tax preparation software makes it easy to file your startup's taxes or prepare them to be filed by a certified tax professional. They also provide resources to help businesses better understand the tax filing process and various forms.

Billing

: Whether you need to send out an invoice or your startup is receiving a bill for service rendered, you'll need a tool that enables you to send and receive money in those forms.

Expense Tracking

: Business dinners, flights, hotels, equipment, and more. All these expenses need to be tracked and recorded on behalf of the business. These are primarily used for budgeting and taxes.

Payroll Management

: Employees need to be paid fairly for their time. A payroll management tool tracks billable hours for employees and can send out checks. Essentially, everything related to payroll is handled within this tool.

Budgeting Tools

: Budgeting also encompasses financial planning and modeling. It's critical to budget strictly, and budgeting tools help this by tracking and recording cash flow.

Inventory Tracking

: The flow of products and materials directly relates to income and expenses. Tracking this data provides vital insights into business trends.

Hiring

: Your budget will greatly impact who you can hire and when. Having a clear, full picture of your business's financial situation can enable you to make valuable hiring decisions.
Essential Financial Software for Startups
With a solid knowledge base, it's a lot easier to understand the type of software startups should consider. Business financials can be broken down into four essential categories: daily financial operations, payroll, accounting, and financial modeling and planning. There are software options that support each financial category's functions with a range of tools and functions. 
Here's what a startup should look for in each type of software and why they may need them.
Software for Daily Financial Operations
These software systems are meant to handle a business's daily financing, including billing and inventory tracking. This includes creating, sending, and receiving invoices. It may also play host to related features such as a smartphone app, cloud integration, and cloud backup. This will enable you to work with customers on-the-go and guarantee that staff can collaborate in real-time and ensure that your data is never deleted.  
Payroll Software
Payroll is another core business operation that encompasses time-tracking, staff payments, hiring, and commission tracking (if applicable). In short, it's the software that ensures everyone gets paid what they're owed on-time. This software may have additional features, like W2 preparation, direct deposit, benefits and more. 
Accounting Software
Whether accounting is handled internally or outsourced to a third-party vendor, software can be helpful to ensure that your startups' finances are on track. Any accounting software that you choose for your startup should support basic bookkeeping. Bookkeeping can be broken down into robust record-keeping, the kind that can't be done daily. Having software that streamlines the bookkeeping process can save valuable time and effort. More importantly, bookkeeping simplifies the tax preparation and filing process by keeping all your records in one place.
Financial Modeling and Planning Software
Financial modeling and planning is a cornerstone of startup success. By utilizing all the details of a business's finances, it's possible to create a financial model detailing the cash flow, financial forecast and various outcomes. 
Having software that can accurately produce financial models and make the process easier for entrepreneurs can help to ensure that a business stays viable. More importantly, this software can enable startups to meet and exceed their financial goals by allowing them to make strategic decisions based on different outcomes. 
Key Takeaways
You need to customize a strong software stack for your startup. One way to achieve this goal is to choose the right financial modeling software. With an accurate model, you can make informed decisions that push your startup forward. However, it's easy to make the mistake of choosing a financial modeling and planning software that's good in name only. 
The right financial modeling software for startups is Finmark. 
Finmark streamlines the financial modeling process by removing clunky spreadsheets from the picture and handling complex calculations, so you don't have to. Moreover, Finmark isn't just a generic financial modeling software. It's made for entrepreneurs by entrepreneurs. Financial models made with Finmark can be shared with investors and customized to fit your needs. There's no need to bother with generic templates. 
Want to provide the strongest financial foundation for your startup? Sign up for our waitlist to discover the power of Finmark.
Other articles you might be interested in...