Zero-Based Budgeting 101: A Beginner's Guide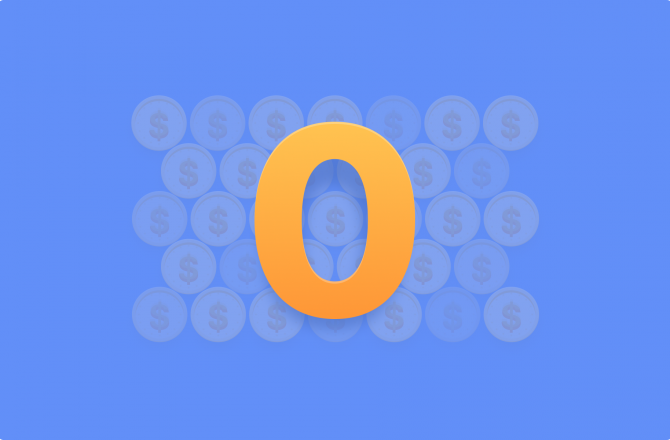 Determining how much money your business should spend each year can be difficult.
How much should go to customer success vs. sales? How much should you spend on Facebook Ads vs. content marketing?
Zero-based budgeting is a type of budget model that can make the process a little easier.
It's a popular choice for startups that want to create a budget but aren't sure where to start, as well as established companies that want to take a more collaborative approach to budgeting.
If you're new to the world of zero-based budgeting or are on the fence about whether or not it's the right approach for your business, read on.
In this article, we'll be taking a deep dive into the zero-based budgeting (ZBB) model including how it works and the pros and cons.
Let's dive in.
What is a Zero-Based Budget (ZBB)?
Zero-based budgeting is where you start your budget with a clean slate each year.
In other words, you build a new budget from scratch every year.
So with a zero-based budget, every expense needs to have a justification based on how it'll help achieve your annual goals. Zero-based budgeting can be a great way for startups to continue to grow wisely with a smart and carefully planned strategic approach.
It's especially ideal for those founders looking to improve resource allocation to ensure that cash is being spent in a meaningful way.
How Does Zero-Based Budgeting Work?
While starting each year with a new budget may be daunting for some, it allows you and your team to make smarter, more financially-savvy decisions.
Since you start at zero, each element added to the budget must be justified.
You must weigh the benefits of each line item in the budget before signing off on allocation and resources. Having an understanding of cost-benefit analysis will help you tremendously if you decide to move forward with this type of budgeting model.
So if your customer service team wants to invest in a new CRM, then they may have to justify the price tag to upper management, including how it will benefit the business.
Even old budgets must be carefully evaluated. Financial decisions are based on efficiency and necessity. Just because you had $10,000 in marketing dollars last year doesn't guarantee that you'll have the same budget this year!
When Is Zero-Based Budgeting Useful?
According to Deloitte, the zero-based budgeting model may be going out of style, but there are a few uses cases for where it makes sense, including:
Companies that need a structured approach to cost management
Companies that are looking to make small improvements with cost savings of 10% or less
Executives that are willing to invest the time and training to roll it out to departments
Instead of upper management making all the decisions, the zero-based budgeting model brings everyone into the fold. So if you're an early-stage startup founder with only a few employees, using ZBB may be right for you.
What Are the Pros and Cons of the Zero-Based Budget Model?
While a zero-based budget may seem like a guessing game to first-time founders, you may be surprised. Once established, zero-based budgeting can be a dream for founders looking for cost-effective options.
With a reset each year on budget, you may be less likely to jump on those erroneous expenses that add up quickly. (Except swag! Never give up that swag!)
We've compiled a quick list of pros and cons for you to determine if the zero-based budgeting model is right for you. Good luck!
Zero-Based Budgeting Pros:
A zero-based budget ties your budget to outcomes.
It presents an opportunity for collaboration across the organization, as each department needs to be hands-on when building the budget.
It eliminates extraneous expenses not aligned with strategy.
It ensures that those legacy expenses (that may no longer be necessary) don't automatically get rolled into the budget.
Zero-Based Budgeting Cons:
It takes a lot of time to develop since you're rebuilding the budget each year.
There is a lot less flexibility for the budget throughout the year – this type of model can reward short-time thinking.
This may face some resistance from those hesitant to change, and may be detrimental to organizational culture or brand.
Savvy managers may be able to "game" the system if they are well-liked (everyone plays favorites from time to time).
Zero to Hero with Finmark
Regardless if the zero-based budgeting model is the right option for you, it's important to get your financial house in order. That's where Finmark comes in.
Finmark is financial modeling made easy. We take all of the guesswork out of building a strong financial model.
With Finmark you can create and manage multiple financial scenarios for your company and visually compare two models directly in your dashboard. So no matter the budgeting model you go with, we have you covered.