Finance Business Partner: The Future of Finance Teams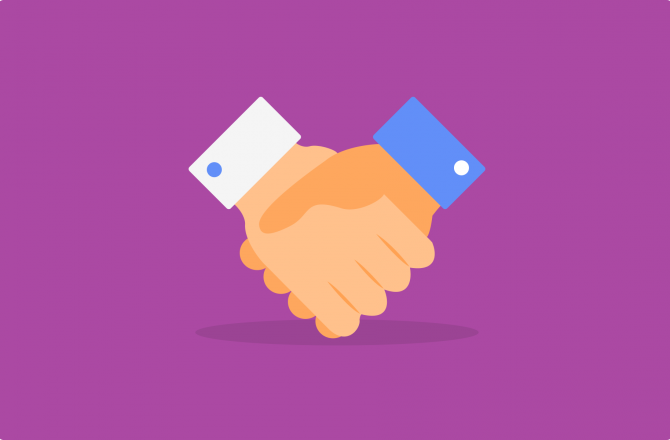 Finance's role in business operations is changing, and it's changing fast.
No longer are finance teams asked to present the raw numbers and leave it at that. Founders and senior leaders are realizing more and more the value of strategic advice that comes from the interpretation of those numbers, creating a gaping need for a strategically-minded finance professional to fill.
That role—Finance Business Partner—is the topic of today's conversation.
In this article, we'll walk through what a Finance Business Partner is, explore the need for this strategic role in rapidly-scaling companies, and discuss potential pathways to take you from number-cruncher to strategic financial wizard.
What Is A Finance Business Partner?
A Finance Business Partner is an accounting or financial professional who works with a company to provide strategic advice and direction regarding the company's financial position.
This includes activities like:
Tracking financial performance and producing financial statements
Using FP&A skills to uncover the why behind the what of financial reports
Forecasting and scenario planning
The primary role of the Finance Business Partner is to support an organization's financial goals through actionable advice, but also to challenge stakeholders using their expertise and financial knowledge to drive the company toward success.
Finance Business Partners can be internal or external, depending on the needs of the company.
When internal, a Finance Business Partner isn't a separate hire, but rather a more strategic approach to existing finance roles like CFO or Head of Finance.
External Finance Business Partners tend to be individuals or organizations who not only take on the role of CPA, but provide strategic advice off the back of financial reports they create.
Let's look at each scenario in a little more depth.
What An Internal Finance Business Partner Looks Like
An internal Finance Business Partner is not a separate hire.
It's not a role as such. Rather, it's more about taking a more strategic approach to existing finance roles. Generally speaking, we're talking about senior finance roles like CFO, Finance Director, or Head of Finance.
The idea is that instead of just being in charge of creating financial statements and then communicating that information to other senior leaders, the internal Finance Business Partner works directly with the CEO and other leads to build the company strategy through a financial lens.
Part of that is taking the reports that the finance team provides, and analyzing them to provide strategic insights. For instance, the CFO might analyze the most recent cash-flow projection and discuss with the CEO how they can grow revenue this quarter by refocusing their revenue streams.
This retrospective approach to finance is important, but the internal Finance Business Partner should spend most of their time looking forward to the future and asking, "How can we do more to achieve our organizational finance goals?"
For example, a careful analysis of the company's revenue drivers is a good place to start, and the Finance Business Partner might advise a substantial change in the way the business markets and presents itself as a result.
As such, trust is an important factor in becoming an internal Finance Business Partner.
Syed Nadeem, a Finance Director and Strategic Finance Business Partner proposes a pathway to growing into a Finance Business Partner position.

Here's an overview of the progression:
Financial Analyst – Taking financial reports and answering the question, "Why did that happen?"
Performance Advisor – Answering the question, "How can we do better?"
Business Advocate – Suggesting organization-wide improvements, not just financial suggestions
Strategic Partner – Working directly with the senior leadership team on strategic company direction.
The idea here is to gain the trust of senior leaders like the CEO by tying your insights to real, actionable suggestions.
As your suggestions are taken on board, the proof will be in the result as to the validity of your ideas, and as your suggestions bear fruit, you'll earn their trust.
What An External Finance Business Partner Looks Like
An external Finance Business Partner provides largely the same advice and benefits to company leaders, but does so from outside of the organization.
In many cases, this person is the company's CPA, though this person also offers client advisory services.
As such, they'll provide the typical financial reports you expect from your CPA (like balance sheets and income statements), but they'll also get a step further and pull out key insights into what those statements tell you about the health of your business, and what you should do about it.
CPAs looking to make the jump from account to external Finance Business Partner are generally most successful when they specialize in a certain industry or vertical, so they can give market-relevant insights that extend beyond an analysis of the numbers.
Learn more about bridging this gap in our guide, How to Use Client Advisory Services to Grow Your Accounting Business.
What Makes A Great Finance Business Partner?
Not every finance professional has the skillsets and characteristics of a great Finance Business Partner.
One might be adept at financial analysis and reporting, but Finance Business Partnership requires leadership, communication, and strategic skills that look far beyond the routine crunching of numbers.
If you're considering growing in a Finance Business Partner role, focus on developing these key skills.
Strategic Thinking
The fact that I've used the word "strategic" 13 times already during this article should make it clear that the number one skill Finance Business Partners need is strategic thinking.
This means that you have the ability to look at the long-term and ask:
If we did this, what would happen?
What impact does that have on the rest of the business?
What risks are involved?
How does that option compare to the other paths forward?
Relationship Management
The keyword in the term "Finance Business Partner" is "partner."
That is, you're forming a relationship with the business you provide advice to, whether internally or externally.
You'll need to know how to manage the intricacies of human relationships, and navigate interactions between multiple stakeholders who might, at times, hold somewhat conflicting interests.
Trust is key here, and your ability to provide honest, meaningful feedback will be looked upon highly.
Managing Up
A big part of this relationship management skill is your ability to manage up. That is, managing your manager (though it also includes your interactions with peers).
Think about it: you report to the CEO, but your job is to tell them what to do, at least from a financial perspective.
You'll need to have the confidence to challenge not only your peers but your leaders, and have the maturity and diplomacy to handle professional disagreements comfortably.
Leadership
Great Finance Business Partners are seen as organizational leaders.
They're the ones who not only create the financial vision for the company, but drive it from the front.
They're skilled at communicating how financial plans translate to the day-to-day actions of ground floor staff, and are proactive in their work (meaning they don't wait to be asked to analyze and report, they just do it).
General Business Acumen
Solid financial advice doesn't exist in a vacuum. You can't provide great direction and recommendations if you don't understand the market you're in, or the impact that financial decisions have on business operations.
As such, you should aim to upskill yourself in general business management, and learn as much about your industry, market, and company operations as possible, in order to provide truly valuable financial advice.
Intellectual Curiosity
The best Finance Business Partners are curious, meaning they aren't coming in with assumptions and looking for facts to back them up.
Rather, they let the numbers guide their insights.
More than that, they have a drive to continue learning and upskilling, which makes them valuable players now, but even more value contributors as they grow
Action-Focused Problem Solving
Problem-solving is a core skill for effective Finance Business Partners.
You'll need to take a challenge like, "How can we increase revenue by 30% in the second half of this year?" and then commit to finding a suitable solution.
However, the best Finance Business Partners are action-focused rather than theoretical.
That is, they aren't content to say, "This will probably do it." and leave it at that.
Rather, they'll get their hands dirty making that adjustment happen, and see the fruits of their recommendations ripen themselves.
Change Management
Not everything goes accordingly to plan in business, and this is especially true in the world of financial modeling, forecasting, and strategy.
Great Finance Business Partners not only create several models so that they're prepared for upside or downside results, but they're great at managing change.
This might be internal organizational change, such as developments and restructures in the finance department, or external business change, such as a quick pivot to serve a new market need.
Communication and Presentation
Effective Finance Business Partners will need to be great communicators.
It's one thing to have a solid idea, but it's something else entirely to communicate it clearly, lay out an action plan, and gain stakeholder buy-in.
Technological Mastery
Perhaps the greatest part of acting as a Finance Business Partner is that you get to take credit for all of the great insights into your financial modeling and reporting platform equips you with.
Of course, you'll need to have a pretty good grasp of how to use these tools, so you can take advantage of robust features like:
Fundraising planning
Variance analysis
Conclusion
Speaking of financial modeling platforms (you knew that segue was coming, didn't you?), you'd be smart to equip yourself with a robust platform now.
Start pulling out strategic financial insights that you can put in front of your boss and prove your worth as a Finance Business Partner.
Check out Finmark's wide feature set, or book a demo with one of the team today (or for tomorrow, we know you're busy).
Josh Krissansen
Contributor